A Crime Collection – Author Spotlight – Emily Kimelman

It's the last day of my author spotlight series where I've had the pleasure of sharing a few interesting nuggets about my fellow authors in "A Crime Collection". Today I have dragged Emily Kimelman away from her writing cave … take a peek below … wow, a typewriter – that takes me back!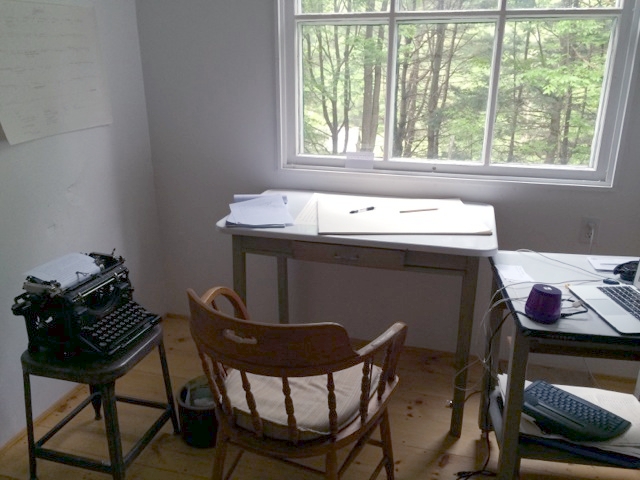 Anyway please check out Emily's book, "Unleashed", which I had the pleasure of reading quite a while ago now. Her Sydney Rye series has since gone from strength to strength, so don't miss out on reading the first book for FREE by downloading our box set HERE!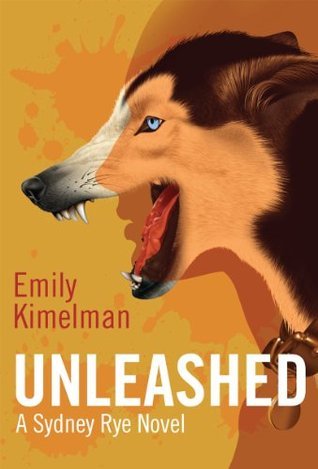 When the series begins Sydney Rye is named Joy Humbolt. She does not like people telling her what to do, so it comes as no surprise that she was just fired from her last job. When she buys Charlene Miller's dog-walking business on Manhattan's exclusive upper east side, it seems like the perfect fit: Quiet environment, minimal contact with people.
But then one of her clients turns up dead, and Charlene disappears. Rumors say Charlene was having an affair with the victim–and of course, everyone assumes Joy must know where she is. Joy begins to look into the crime, first out of curiosity then out of anger when there is another murder and threats start to come her way.
When police detective Mulberry is assigned to the case, Joy finds a kindred spirit–cynical and none-too-fond of the human race. As they dig deep into the secrets of Manhattan's elite, they not only get closer to the killer but also to a point of no return. One last murder sends Joy Humbolt hurtling over the edge. Her only chance of survival is to become Sydney Rye.

Joy/Sydney is a feisty, fearless and smart heroine who asks too many questions about a murder and ends up endangering herself and her loved ones. She won't go down without a fight though, and her endearing companion, Blue the dog, is there with her all the way. Unleashed is an intriguing adventure with good pacing, plenty of action and plot twists and turns as well as interesting tidbits about New York to bring the setting to life.
You can read my more in depth review here: http://simonjenner.com/unleashed-a-sydney-rye-novel-by-emily-kimelman/

Simon: A question for Sydney – Last time we spoke you said that taking "Decisive action is something I work on every day now to prevent another tragedy like New York." How is that working out for you and how have you managed to rebuild your life?
Sydney: I've come to the conclusion that you can't prevent tragedy from striking unless you wrap yourself and all those you care about in a bubble. Which doesn't work for me. So now I just keep all my emotions stuffed deep down inside myself and do what needs to be done to survive and create a just world.

Learn a little more about the book with these snippets of previously unknown trivia that Emily has been kind enough to share!
Unleashed was originally published with a different cover that I created myself using a photograph of my dog, Nova, who Blue is based on.
My husband came up with the title, and has for most of my books. Although, my new release's title, INVITING FIRE, was something that popped out of my friend, David Corbett's mouth when he was talking about something completely different but we all looked at him, like, that's the perfect title for my new book.
I finished UNLEASHED while living in my husband's grandparent's house, looking out at a frozen lake, and when I wrote the last line, I really thought I was brilliant.
Now for some quick glimpses into Emily's life so you can 'meet' the author behind the book!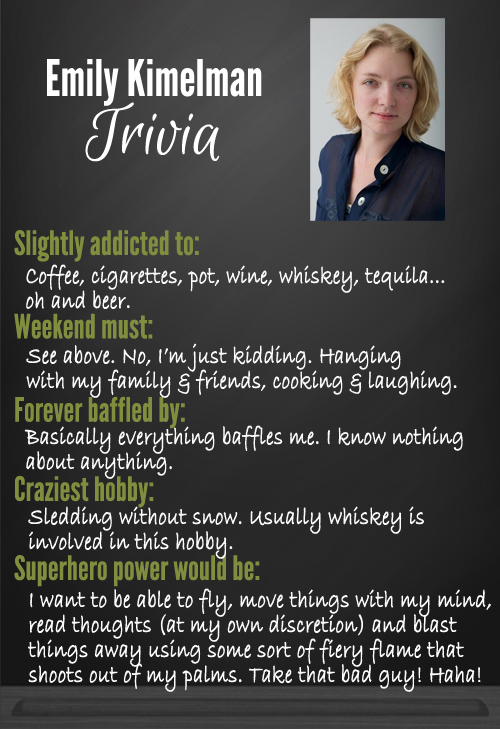 Connect with Emily Kimelman on Twitter, Facebook or http://emilykimelman.com/
Unleashed stats:
Amazon.com rating: 4.0 out of 5 stars from 517 reviews
Price: $0.00
Pages: 341
(Correct at the time of writing.)