News
Ethan Justice: 'Untitled' (#3) Progress
97,000 words written - 100% done. It's now being edited - woo hoo!
Do you want a
FREE pre-publication copy
? Now is the time to
contact me
and let me know.
'Death By ?' Contest
Winner Announced
New Series: 'Untitled' Progress
3,000 words written. I'm excited about this one.
Accolades
Featured in the
Top Rated
Amazon.com list for 'International Mystery & Crime' Kindle books.
New Reviews for Ethan Justice: Origins
"This book grabs you by the throat and doesn't let go ..." ~
Scott Matthews, Author
"I was very pleasantly reminded of the old noir tales. Action, drama, and romance well seasoned with sarcastic humor ... the antagonist, 'He's too twisted for color TV!'" ~
Jim Wright, Author
"Simon Jenner has struck literary Gold with his debut novel ..." ~
I Wanna Be Adored
"What a great thriller to ignore the housework with!!" ~
Reenie's Book Blog
"I got this book yesterday and literally couldn't put it down." ~
S. Curran via Goodreads
"... as good as the Jack Reacher, Alex Cross's of the literary world." ~
L. Pilcher via Goodreads
Ethan Justice: Origins WON An Award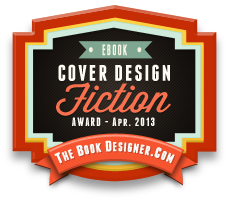 Product Links
Unless otherwise labeled, all product links will take you to Amazon.