Ethan Justice: Incendiary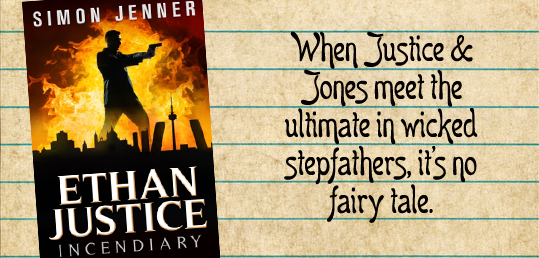 In the morning, he's on holiday.By the evening, he's dodging bullets.It's time to dispense some Justice!
Returning from a well-deserved break, Ethan Justice and Savannah Jones find their flight home mysteriously diverted to Malaga, Spain. Meeting up with Ethan's sister and her boyfriend, Carl, they make the best of the situation, but after surviving a deadly restaurant explosion and a sniper's bullets, it's clear the holiday is over.
The shock discovery that Carl's stepfather is Nick Nelson, an ambitious crime boss, throws the detective pairing into a world of deceit and danger where nothing is quite what it seems and trust can be fatal.
With Agent Johnson's help, and hindrance, they must overcome their greatest challenge yet. Can Savannah face her worst fear and survive? Can Ethan discover the truth before Madrid's skyline is a blaze of flames and hundreds are dead?
When you take on Justice and Jones, the result is INCENDIARY.
Ethan Justice: Incendiary is a fast-paced, action-packed, character-driven thriller, guaranteed to make you laugh out loud, cringe, cry and cheer.
This is the third book in the 'Ethan Justice' series but it also reads as a stand-alone story.
Please grab a copy now via Amazon US or Amazon UK and let me know what you think.
Ethan Justice: Incendiary Extras