My Books
I write thrillers full of action, tempered by few breathing spaces and dashed with dark humour. I keep the writing pacey and don't allow stories to get bogged down in irrelevant detail.
Like most of us, my protagonists are capable, flawed and often reluctant to get involved, but unlike most of us, they constantly face unimaginable odds to survive.
My heroes are well fleshed out and believable, relying on their wits as much as their brawn.
I explore relationships and the interaction between my main characters to ensure that they are believable and worth investing a reader's valuable time in.
I would love to know your thoughts. Please contact me!
Ethan Justice: Origins (#1)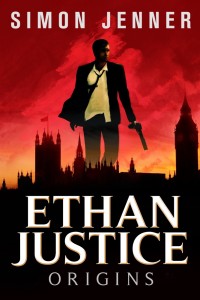 In the morning, he's struggling to remember.By the evening, he's struggling to survive.John Smith's risk avoidance policy just expired!
Waking up beside the gorgeous Savannah Jones, John is shocked to learn she was for hire, and he can't pay the price – a thousand pounds or broken legs. In desperation, he turns to best friend, Mark, for the money. Only one problem – Mark has a dagger in his back.
John and Savannah are plunged into a dangerous world where wits and adrenaline are their only weapons and trust in each other their only certainty. As the body count mounts, they discover Mark wasn't the person John thought, and his terrifying invention may well end up killing thousands, John and Savannah included.
A race to recover the missing invention pits the unlikely pairing against ex-SAS psychopath, Gregory Fisher, a man who will stop at nothing and kill anyone in his way to wreak revenge against the Government who stole his livelihood.
When Smith and Jones team up, the result is explosive.
BUY NOW on Amazon US or Amazon UK.
Also available as an audiobook on Audible (US, UK), from iTunes (US, UK) or via Amazon (US, UK). (You can even listen for FREE as part of a 30-day trial membership with Audible. What have you got to lose?)
Ethan Justice: Relentless (#2)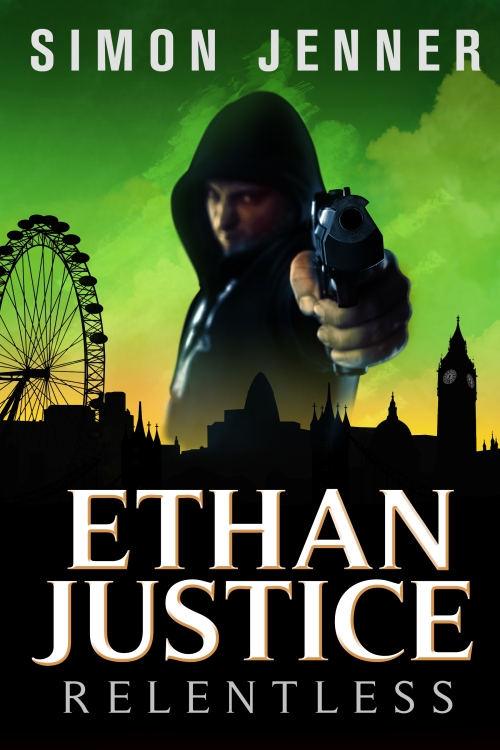 Today he's crowned a hero.Tomorrow he'll be fighting for the lives of his loved ones.The time for Mr Nice Guy is over!
With the feisty Savannah Jones by his side and new landlord, Richard Windal, offering detective work, Ethan's life seems perfect. But Savannah's first run-in with Windal uncovers his darker side, and it isn't long before the self-proclaimed do-gooder is butting heads with Ethan.
A missing person's case throws the detective pairing deep into the belly of an underage sex ring, where life is cheap and the scum of the earth come to party. Savannah's gut senses Windal's dirty hands at work, and she'll risk anything, including her life, to prove it.
When Ethan and Windal engage in a deadly game of cat and mouse, the true extent of the lunatic's horrific business interests begins to surface. Windal plans to destroy those closest to Ethan's heart to prove his superiority and to bring his nemesis to his knees. Can Ethan save the people he loves and defeat a psychopath dark to the point of hysterical?
When Justice and Jones get under Windal's skin, the result is RELENTLESS.
BUY NOW on Amazon US or Amazon UK.
Ethan Justice: Incendiary (#3)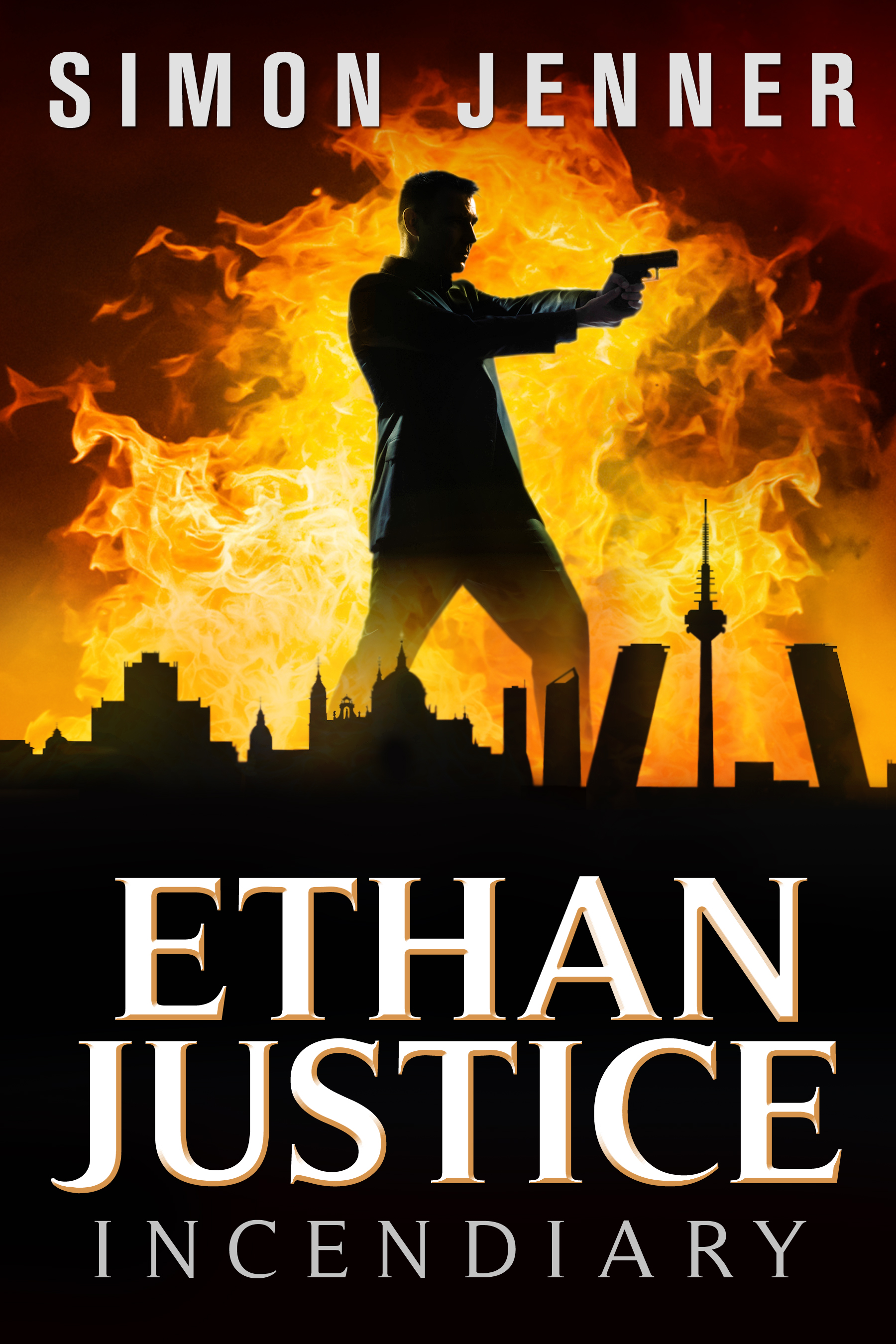 In the morning, he's on holiday.By the evening, he's dodging bullets.It's time to dispense some Justice!
Returning from a well-deserved break, Ethan Justice and Savannah Jones find their flight home mysteriously diverted to Malaga, Spain. Meeting up with Ethan's sister and her boyfriend, Carl, they make the best of the situation, but after surviving a deadly restaurant explosion and a sniper's bullets, it's clear the holiday is over.
The shock discovery that Carl's stepfather is Nick Nelson, an ambitious crime boss, throws the detective pairing into a world of deceit and danger where nothing is quite what it seems and trust can be fatal.
With Agent Johnson's help, and hindrance, they must overcome their greatest challenge yet. Can Savannah face her worst fear and survive? Can Ethan discover the truth before Madrid's skyline is a blaze of flames and hundreds are dead?
When you take on Justice and Jones, the result is INCENDIARY.
BUY NOW on Amazon US or Amazon UK.
Ethan Justice: Guilty (#4)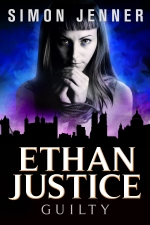 The training is over.The stakes are high.It's time to put what they've learned into action.
After six months of gruelling training, Ethan Justice and Savannah Jones are desperate to rest up. But their hopes of relaxation are shattered when Hannah Stone, Earthguard's matriarch, jets into the UK with attack dog, Chris Northrop, in tow.
Agent Johnson suspects Stone has a hidden agenda and can't believe his luck. The surprise visit is the perfect opportunity for him to bury her. But he can't do it without Justice and Jones – and they're demanding proof of Stone's treachery.
But is Stone the traitor or is someone else pulling her strings? As her secrets are exposed, it is clear nothing can be taken at face value, and when Northrop's personal issues intervene, an already life-threatening situation escalates into psychotic revenge.
With the war against terrorism hanging in the balance, Justice, Jones and Johnson must separate the truth from the lies and bring the guilty to task before the world pays a terrible price.
Buy Now @ Amazon, Apple, Barnes & Noble or Kobo.
The Evolved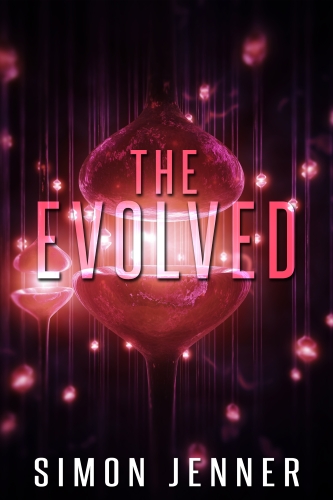 Imagine you are a 17-year-old boy. A boy whose memory and backbone were stolen seven years ago in a hit and run accident. A boy who can't cope … with anything.
Now imagine the last seven years were a lie.
Pushed into taking an impossible leap of faith, Max Anderson's life is changed forever … from wimp to all-powerful, from hopeless dreamer to instant love interest, from the brink of despair to the edge of survival.
But why do his only friends need Max? Why can only he locate an abducted girl? And will their actions risk discovery of their kind, a secret kept hidden for more than 200 years?
"The Evolved" is an action adventure with a sci-fi theme suitable for young adults and older.
Buy Now on Amazon US or Amazon UK.
Lust Knows Where You Work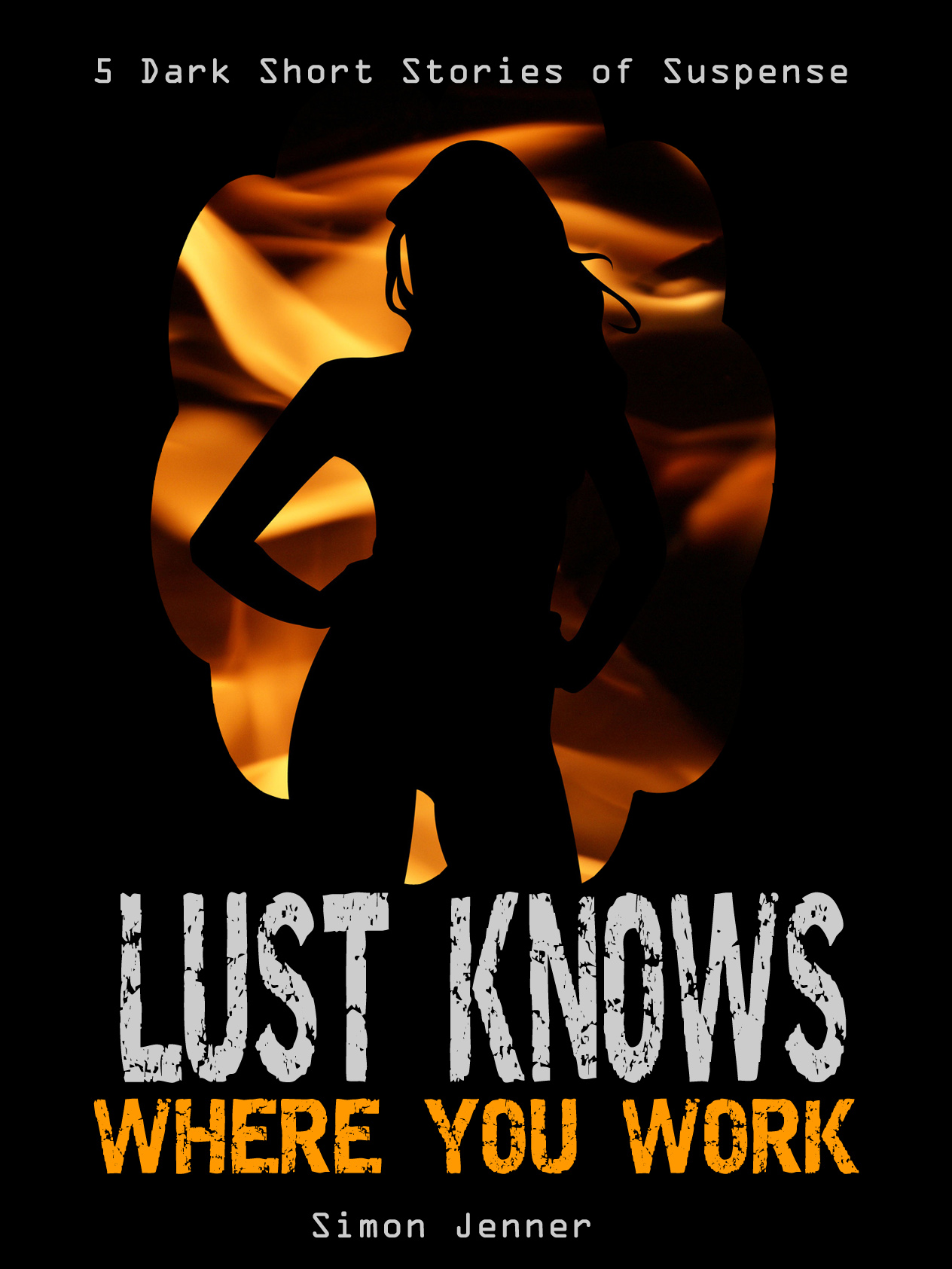 When you don't have much time to spare, a good short story can really hit the spot.
This collection of five dark and chilling short stories will make you think twice about how well you really know your other half or what danger lurks behind the eyes of the person who caught your eye at work.
Nothing is ever what it seems in this neat anthology of wicked tales.
BUY NOW on Amazon.
For more information, click HERE.
The Mystical Wood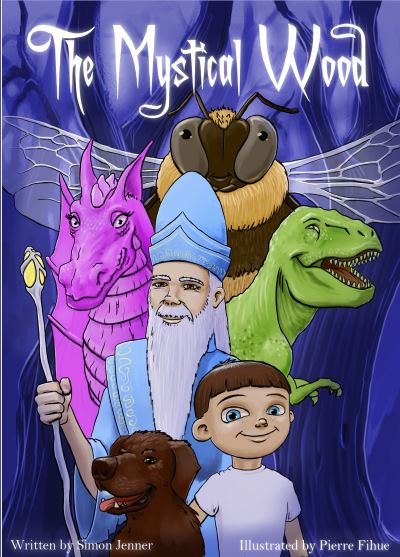 Take a magical journey into 'The Mystical Wood' where a boy, meets a wizard, dragon, giant bumblebee and T-Rex.
This terrific adventure has 5 chapters, full color illustrations, and is told in rhyme, like the Gruffalo.
It's for kids aged 5+ and is available on Kindle or in paperback.
BUY NOW from Amazon.
For more information, click HERE.