I write thrillers full of action, tempered by few breathing spaces and dashed with dark humour. I keep the writing pacey and don't allow stories to get bogged down in irrelevant detail.
Like most of us, my protagonists are capable, flawed and often reluctant to get involved, but unlike most of us, they constantly face unimaginable odds to survive.
My heroes are well fleshed out and believable, relying on their wits as much as their brawn.
I explore relationships and the interaction between my main characters to ensure that they are believable and worth investing a reader's valuable time in.
I would love to know your thoughts. Please contact me!
Ethan Justice: Origins (#1)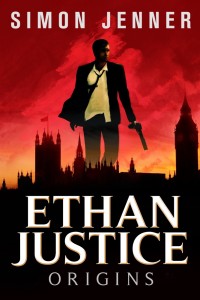 In the morning, he's struggling to remember.By the evening, he's struggling to survive.John Smith's risk avoidance policy just expired!
Waking up beside the gorgeous Savannah Jones, John is shocked to learn she was for hire, and he can't pay the price – a thousand pounds or broken legs. In desperation, he turns to best friend, Mark, for the money. Only one problem – Mark has a dagger in his back.
John and Savannah are plunged into a dangerous world where wits and adrenaline are their only weapons and trust in each other their only certainty. As the body count mounts, they discover Mark wasn't the person John thought, and his terrifying invention may well end up killing thousands, John and Savannah included.
A race to recover the missing invention pits the unlikely pairing against ex-SAS psychopath, Gregory Fisher, a man who will stop at nothing and kill anyone in his way to wreak revenge against the Government who stole his livelihood.
When Smith and Jones team up, the result is explosive.
This is a fast-paced, action-packed, character-driven thriller, guaranteed to make you laugh out loud, cringe, cry and cheer.
BUY NOW on Amazon US or Amazon UK.
Reviews Of Ethan Justice: Origins

"This book grabs you by the throat and doesn't let go …" ~ Scott Matthews, Author

"I was very pleasantly reminded of the old noir tales. Action, drama, and romance well seasoned with sarcastic humor … the antagonist, 'He's too twisted for color TV!'" ~ Jim Wright, Author

"Simon Jenner has struck literary Gold with his debut novel …" ~ I Wanna Be Adored

"What a great thriller to ignore the housework with!!" ~ Reenie's Book Blog

"I got this book yesterday and literally couldn't put it down. … I have always been a big fan of the Jack Reacher books but if I was told you can read Reacher or Justice but not both then I would choose Ethan Justice every time." ~ S. Curran via Goodreads

"… as good as the Jack Reacher, Alex Cross's of the literary world." ~ L. Pilcher via Goodreads

"… a combination of Lee Child's "Jack Reacher" character and F. Paul Wilson's "Repairman Jack" in a very likable way." ~ Jody via Goodreads

"If you like your villains BAD, your heroes…..heroic and your heroines sassy then this book is for you." ~ Carter's Mum via Amazon

"… what a fantastic read. I could not put it down." ~ G. Terry via Amazon

"… strong undercurrents of sarcasm that had me smiling …" ~ Quality Reads UK Book Club

"… characters that are quirky, lovable and bound to give you entertainment for many years to come." ~ tunekat via Amazon

"The twists, the turns, you were there with them all the way." ~ Lannie via Amazon

"Like John Locke's DONOVAN CREED novels? You'll love Simon Jenner's 5-star opener …" ~ Kindle Nation Daily
Ethan Justice: Relentless (#2)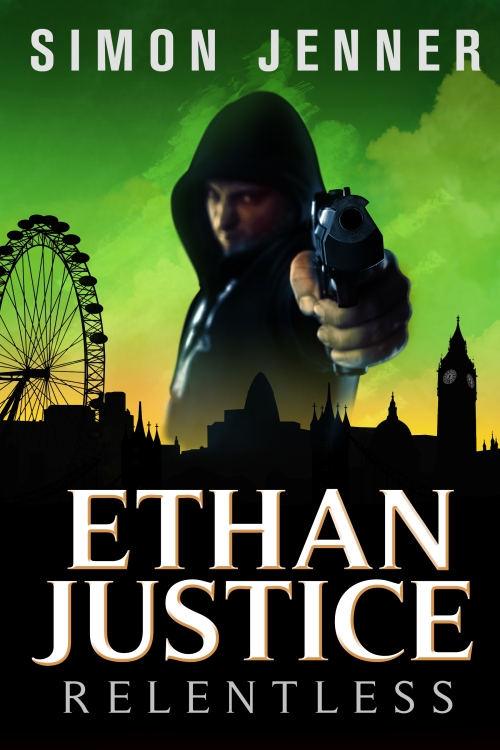 Today he's crowned a hero.Tomorrow he'll be fighting for the lives of his loved ones.The time for Mr Nice Guy is over!
With the feisty Savannah Jones by his side and new landlord, Richard Windal, offering detective work, Ethan's life seems perfect. But Savannah's first run-in with Windal uncovers his darker side, and it isn't long before the self-proclaimed do-gooder is butting heads with Ethan.
A missing person's case throws the detective pairing deep into the belly of an underage sex ring, where life is cheap and the scum of the earth come to party. Savannah's gut senses Windal's dirty hands at work, and she'll risk anything, including her life, to prove it.
When Ethan and Windal engage in a deadly game of cat and mouse, the true extent of the lunatic's horrific business interests begins to surface. Windal plans to destroy those closest to Ethan's heart to prove his superiority and to bring his nemesis to his knees. Can Ethan save the people he loves and defeat a psychopath dark to the point of hysterical?
When Justice and Jones get under Windal's skin, the result is RELENTLESS.
Ethan Justice: Relentless is a fast-paced, action-packed, character-driven thriller, guaranteed to make you laugh out loud, cringe, cry and cheer.
This is the second book in the 'Ethan Justice' series but it also reads as a stand-alone story.
BUY NOW on Amazon US or Amazon UK.
Reviews Of Ethan Justice: Relentless

"RELENTLESS will give you the creeps in places, make you want to cheer and laugh in others and entertain you throughout." ~ Scott Matthews, Author

"Simon Jenner returns with another book in the brilliant Ethan series." ~ I Wanna Be Adored

" … started off great and then just got better and better. If anything I liked it better than the first one … a terrific adventure, peppered with humour, drama and of course a dark side …" ~ Liz Loves Books

"I love a book with a bad bad guy and the bad guy in this book is very very bad … I think I am developing an Ethan Justice Crush!" ~ L. Pilcher via Goodreads

"This is a great new series that should be getting a lot more attention than it does." ~ Jody via Goodreads

"Just finished reading both of the Ethan Justice books and I am hooked! When is the next one coming?" ~ Sybil via Goodreads
Lust Knows Where You Work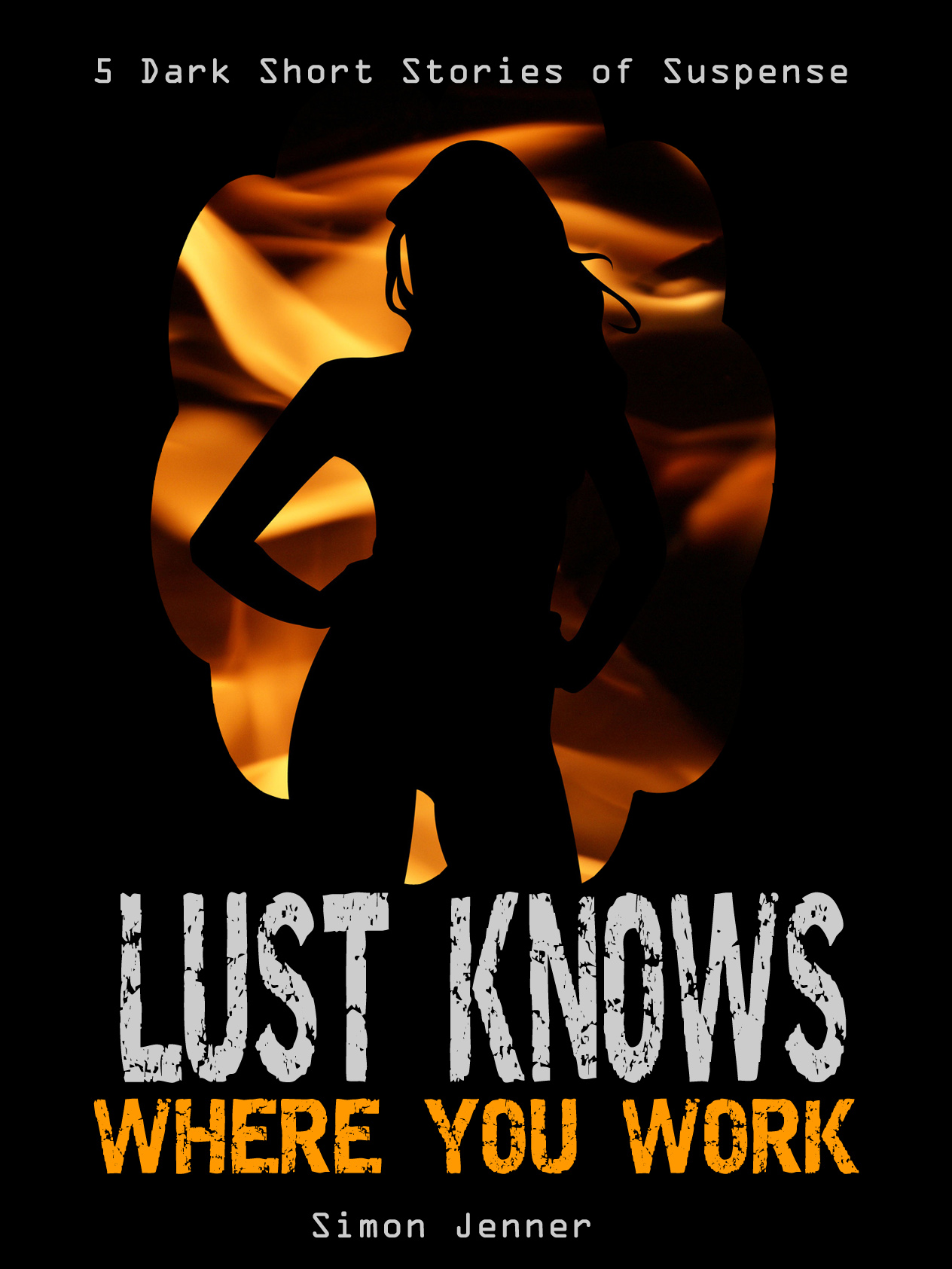 When you don't have much time to spare, a good short story can really hit the spot.
This collection of five dark and chilling short stories will make you think twice about how well you really know your other half or what danger lurks behind the eyes of the person who caught your eye at work.
Nothing is ever what it seems in this neat anthology of wicked tales.
BUY NOW on Amazon.
For more information, click HERE.
The Mystical Wood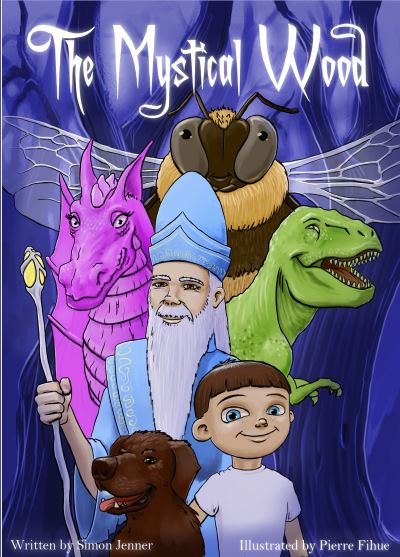 Take a magical journey into 'The Mystical Wood' where a boy, meets a wizard, dragon, giant bumblebee and T-Rex.
This terrific adventure has 5 chapters, full color illustrations, and is told in rhyme, like the Gruffalo.
It's for kids aged 5+ and is available on Kindle or in paperback.
BUY NOW from Amazon.
For more information, click HERE.