The Evolved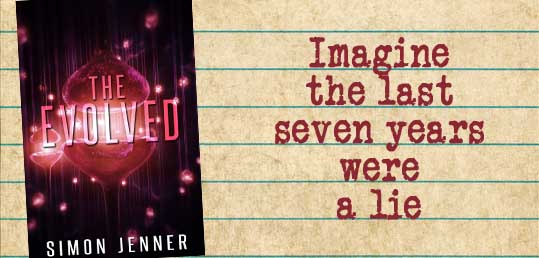 Imagine you are a 17-year-old boy. A boy whose memory and backbone were stolen seven years ago in a hit and run accident. A boy who can't cope … with anything.
Now imagine the last seven years were a lie.
Pushed into taking an impossible leap of faith, Max Anderson's life is changed forever … from wimp to all-powerful, from hopeless dreamer to instant love interest, from the brink of despair to the edge of survival.
But why do his only friends need Max? Why can only he locate an abducted girl? And will their actions risk discovery of their kind, a secret kept hidden for more than 200 years?
"The Evolved" is an action adventure with a sci-fi theme suitable for young adults and older.

Reviews Of The Evolved
"I really could not stop reading it, even missing two episodes of CSI, and one of NCIS because I was so wrapped up in the events unfolding." ~ Brian Streeter via Amazon
"The Evolved takes you into the future with a thought provoking storyline." ~ Frejo via Amazon
"It is a fast-paced thrill ride, with interesting characters, dastardly villains, dangerous action, adolescent angst, and a good plot." ~ Michael Souza via Amazon
"I don't normally read this type of book but am so glad I did. It is fast paced and left me wanting to turn the pages faster …" ~ Jeremy Allerton via Amazon
Please grab a copy now via Amazon US or Amazon UK and let me know what you think.