A Crime Collection – Author Spotlight – Renée Pawlish

It's day three of my special series shining the spotlight on my fellow authors in "A Crime Collection", so today I am joined by Renée Pawlish who whipped us all into shape and got this box set together. Welcome Renée! And one of her "editors", Hugo, who likes to be around when she's working, and likes to sit on her papers so she knows he's there 🙂 Cute!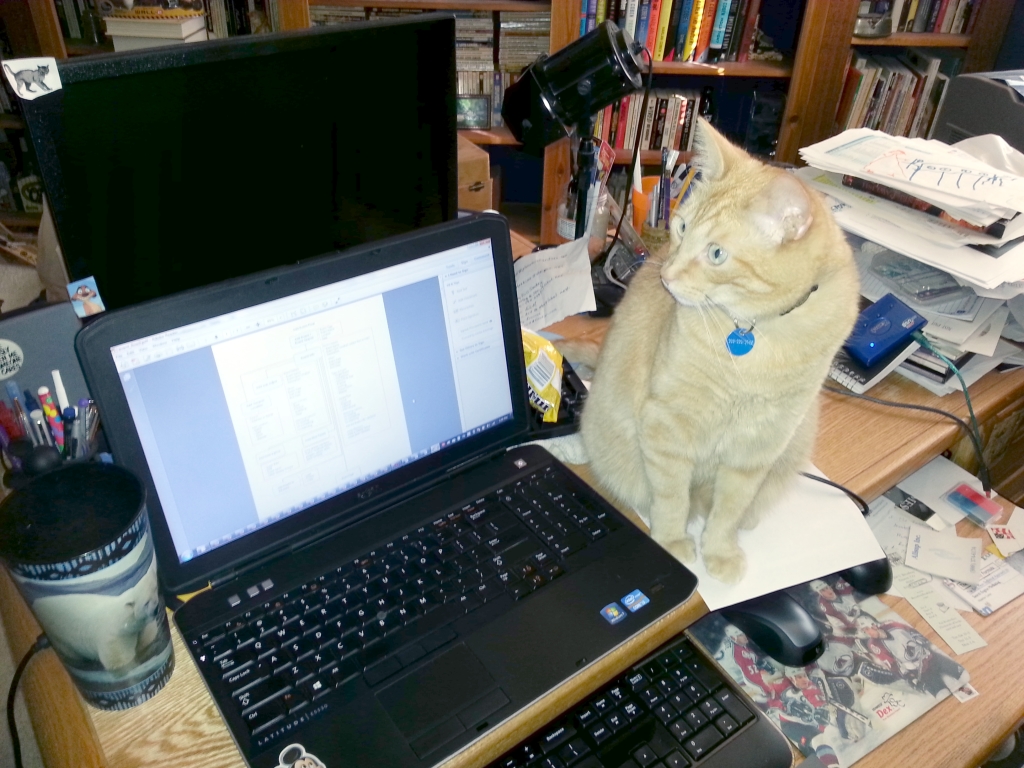 So please check out Renée's book, "This Doesn't Happen In The Movies", which you can of course read for FREE if you download the box set HERE!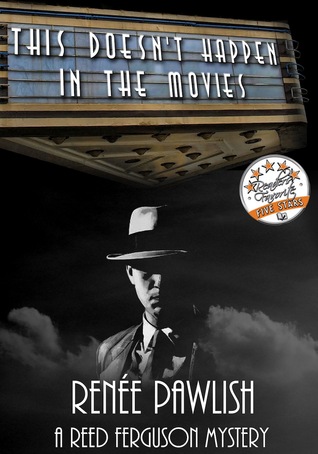 A wannabe private eye with a love of film noir and detective fiction.
A rich, attractive femme fatale.
A missing husband.
A rollicking ride to a dark and daring ending.
Reed Ferguson's first case is a daring adventure, complete with a dose of film noir, and a lot of humor. With a great supporting cast of the Goofball Brothers, Reed's not too bright neighbors, and Cal, Reed's computer geek friend, This Doesn't Happen In The Movies is detective noir at its best. Follow Reed as he solves crime akin to his cinematic hero, Humphrey Bogart.

What an easy-to-read, noir-style mystery following an unassuming wannabe detective and his first case. But all is not as it seems as his new client only hired Reed as she thought he'd be too inexperienced to do much. After an intriguing start, the plot moved along at a fast face and entertained me with engaging sub characters – particularly Cal and the Goofball Brothers. Renée obviously has a sense of humour as there were some tongue-in-cheek elements, for example when Reed gets shot in the ass! I enjoyed the first person narration and the noir feel of this lighthearted, entertaining read.

Simon: What advice would Reed offer to Ace and Deuce (the Goofball brothers) if they decided to follow in his footsteps and set up a PI business, given their intellectual challenges(!)?
Renée: Good question! I think he'd tell them to run far away, but if he couldn't convince them to not be investigators, he'd tell them to get as much advice as they can, and think before they act (although the likelihood of them listening to Reed is slim 🙂 )

Learn a little more about the book with these snippets of previously unknown trivia that Renée has been kind enough to share!
Originally the Goofball Brothers were three: Ace, Deuce and Trey, but my editor felt it was too much, so Trey ended up on the cutting room floor.
When I wrote this book, I didn't intend to have film noir as a central theme in the series. But the reception that TDHITM received was so positive, and readers like that aspect being incorporated into the books, so I kept it. Each title has some kind of tie-in to movies, either a pun from a film noir movie or a film term.
Now for some quick glimpses into Renée's life so you can 'meet' the author behind the book!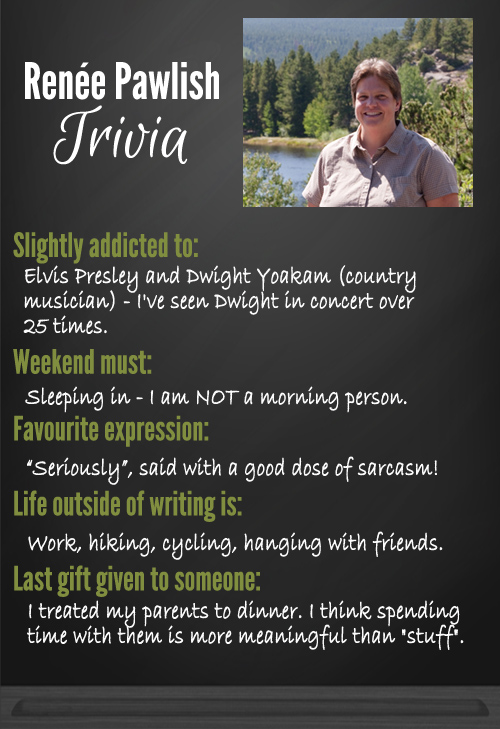 Connect with Renée Pawlish on Twitter, Facebook or http://www.reneepawlish.com/
This Doesn't Happen In The Movies stats:
Amazon.com rating: 4.0 out of 5 stars from 343 reviews
Price: $0.00
Pages: 227
(Correct at the time of writing.)