Ethan Justice: Origins – A Killer Thriller Review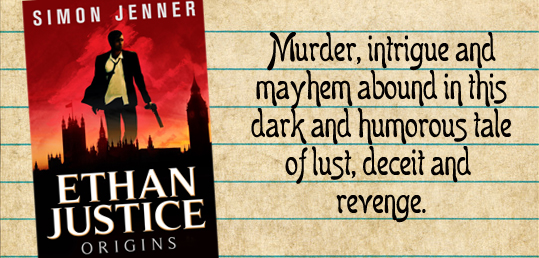 "An action thriller full of lust, deceit & revenge"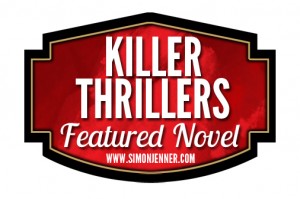 Killer Thriller Features offer you more than just another review.
Learn more about the main character, glimpse into the life of the author and enjoy a 'special feature' for thrillers I have read and personally recommend.

In the morning, he's struggling to remember. By the evening, he's struggling to survive. John Smith's risk avoidance policy just expired!
Waking up beside the gorgeous Savannah Jones, John is shocked to learn she was for hire, and he can't pay the price – a thousand pounds or broken legs. In desperation, he turns to best friend, Mark, for the money. Only one problem – Mark has a dagger in his back.
John and Savannah are plunged into a dangerous world where wits and adrenaline are their only weapons and trust in each other their only certainty. As the body count mounts, they discover Mark wasn't the person John thought, and his terrifying invention may well end up killing thousands, John and Savannah included.
A race to recover the missing invention pits the unlikely pairing against ex-SAS psychopath, Gregory Fisher, a man who will stop at nothing and kill anyone in his way to wreak revenge against the Government who stole his livelihood.
When Smith and Jones team up, the result is explosive.
This is a fast-paced, action-packed, character-driven thriller, guaranteed to make you laugh out loud, cringe, cry and cheer.
Buy Now @ Amazon

A pivotal scene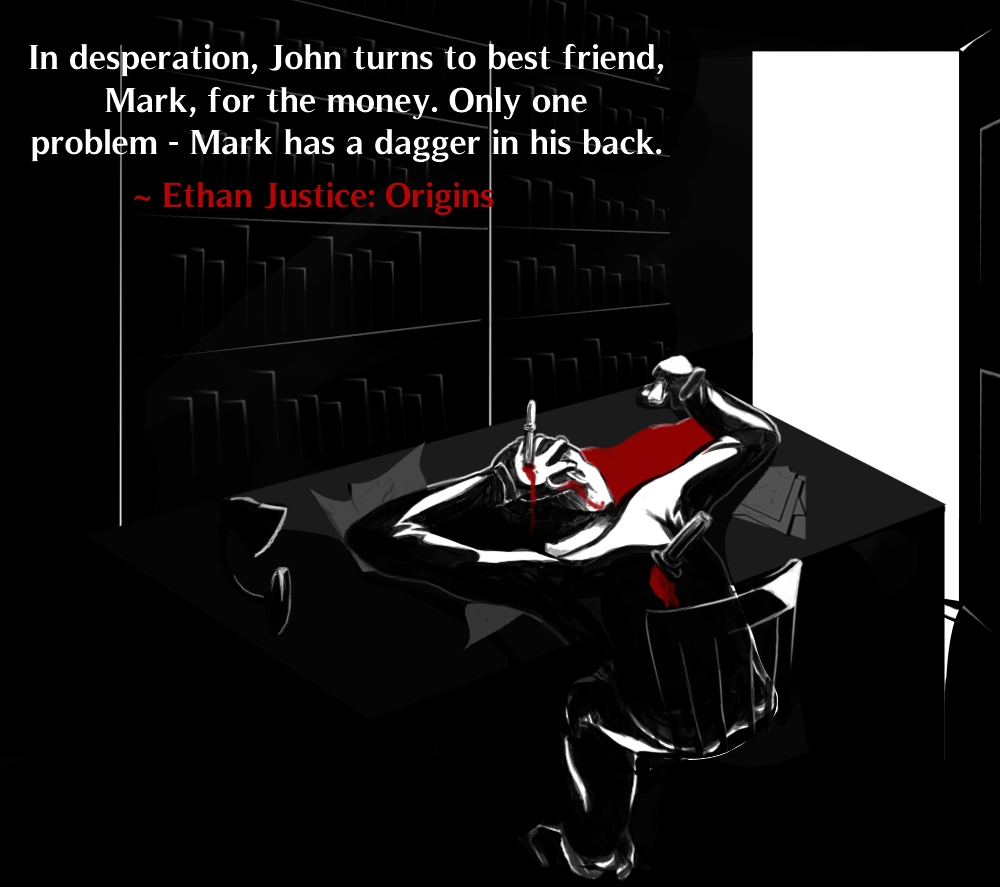 John Smith, now known as Ethan Justice, is the hero with 'a heart of gold and balls of steel' in Ethan Justice: Origins.
Ethan,
What one thing do you wish you'd done differently during your hunt for Mark's murderer?
That's difficult. I would have to say looking at the paper I found in Mark's hand more quickly. I was in denial after his murder and figured that if I didn't look at it, then perhaps he wasn't dead. Crazy I know, but maybe it would have helped to keep the super gun out of the wrong hands.
What one thing do you have in common with Simon Jenner?
Stubbornness. We are both quite happy to cut off our nose to spite our face. Principles play a huge part in both our lives and rightly or wrongly we are driven or hindered by them in equal measure.

Simon (ie, me!),
Which is your favorite scene from Ethan Justice: Origins?
I think this is when Ethan and Savannah enter Aphrodite's Angels escort agency to resolve Savannah's problem with Christos the Greek. Savannah is scared and Ethan pretends to be a Russian gangster to intimidate Christos' wife. Savannah doesn't make life easy for him as she finds it hard to stick to the pre-agreed script. I laugh when I read it, even now.
What one thing do your fans not already know about you from your author bio or website? A fascinating tidbit, a guilty pleasure, a deep dark secret, an embarrassing moment …
My son, Ben, and I both love Cadbury's Mini Eggs and every Easter my wife tries to keep them hidden from us so they don't all disappear in one go. We then spend a great deal of time trying to find her hiding places – Ben's only a kid, he's got an excuse. I'm just ashamed of myself!
What one indie thriller (other than your own!) would you recommend and why?
I'm going to cheat here as this website is all about recommending other indie thriller novels, so just look about and you'll find my favourites. Please try one or two of mine along the way too!

Normally I give you my take on each killer thriller but as this is my book, I'll let some readers convince you!
Reviews Of Ethan Justice: Origins

"… what a fantastic read. I could not put it down." ~ G. Terry

"… strong undercurrents of sarcasm that had me smiling …" ~ Quality Reads UK Book Club

"… characters that are quirky, lovable and bound to give you entertainment for many years to come." ~ tunekat

"The twists, the turns, you were there with them all the way." ~ Lannie

If you would like to read about Ethan's heroics in "Ethan Justice: Origins", you can read the first 10% for FREE via the "Look Inside" feature or BUY NOW on Amazon.
***
If you enjoyed this 'Killer Thriller Feature', sign up for the Killer Thrillers Newsletter (it's FREE) to hear about exclusive news, deals and giveaways on these great thrillers.
Just enter your email address below and click "Killer Thrillers Sign Up" to, well, sign up!