Gray Justice – A Killer Thriller Review
"An edgy, gritty, hang-on-to-your-seat thriller"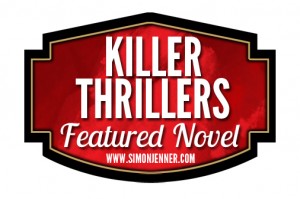 Killer Thriller Features offer you more than just another review.
Learn more about the main character, glimpse into the life of the author and enjoy a 'special feature' for thrillers I have read and personally recommend.

When his son's killer walks free from court, Tom Gray has just two options: accept the judge's decision; or take on the entire British justice system.
Tom chooses the latter and his crusade attracts instant worldwide media coverage. It was just what Tom was hoping for, but it brought him a lot more than he bargained for.
Gray Justice is much more than a simple tale of revenge: it's a roller coaster ride with an ending you'll never forget!
Buy NOW @ from Amazon.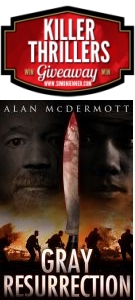 A Killer Thriller Giveaway – Now Closed
Gray Justice is the first book in the Tom Gray trilogy. Once you've read it, I guarantee you will be champing at the bit to read the sequel, Gray Resurrection.
As such, I am giving away an e-copy of Tom Gray #2 to three lucky thriller fans (chosen at random) who sign up to my Killer Thrillers Newsletter between the date of this post and the closing date of April 19, 2013.
Congratulations to Damion, Erik and Kristeen on winning this Killer Thrillers giveaway.
The Killer Thrillers Newsletter is FREE and will include exclusive news, deals and giveaways on great thrillers that I personally recommend.
Just enter your email address below and click "Enter" to be in with a chance to win.
Three winners will each receive an e-copy of Gray Resurrection (valued at $2.99) as a gift via Smashwords. You will be able to choose between a Kindle, Epub and PDF version. Read the complete prize draw terms and conditions at: http://simonjenner.com/prize-draw-terms-conditions/.

Tom Gray is much more than just your average vigilante in Gray Justice by Alan McDermott.
Tom,
What one thing do you wish you'd done differently during the preparation and execution of 'Justice For Britain'?
Apart from taking a can of air-freshener along? I don't think I'd change anything. I have been criticized for targeting joyriders and burglars rather than drug dealers and murderers, but the latter tend to get the sentences they deserve. It's the persistent offenders that I wanted to focus on. You could put stealing your first car down to youthful exuberance and peer-pressure, but your forty-fifth? I don't think so. If these people had been properly punished at an early stage, I've no doubt they'd be living decent lives right now.
What one thing do you have in common with Alan?
I'd have to say a dedication to family. Alan's views are not the same as mine, and he wouldn't have had the nerve to go through with such an audacious plan. Nor would he have made it through SAS selection, probably the toughest elimination course of any armed-service unit in the world. He certainly hasn't got as many as eight friends, and couldn't field-strip a Kalashnikov under enemy fire, or abseil down the side of a building, or… well, you get the picture.

Alan,
Which is your favorite scene from Gray Justice?
I'd have to say the final battle scene. I had it planned out in my head at an early stage, and although the whole book took around a year to write, that scene was done in less than two days. As I wrote it, I tried to picture it on the big screen, and I think that helped to make it realistic. In fact, before any scene was written, I would think about how it would play out in a film.
What one thing do your fans not already know about you from your author bio or website? A fascinating tidbit, a guilty pleasure, a deep dark secret, an embarrassing moment …
I once had alopecia and was completely bald for about two years! I also made a 7-10 split back in my youth.
What one indie thriller (other than your own!) would you recommend and why?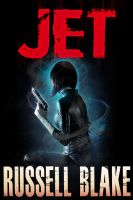 The only books I've read recently have been by Russell Blake (the Jet series – book 1 of which is currently FREE on most sites). Brilliant writing, the kind of books that really keep you engrossed. It tells the tale of an ex-Mossad agent trying to escape her former life, but trouble has a way of stalking her. It's action all the way, the kind of books you can't put down. I'm really looking forward to book five in the series. I've also got a stack of other thrillers that I'm looking forward to, including Take No More by Seb Kirby and Velvet Rain by David C Cassidy.
Unfortunately, I work full time and write in my spare time. With a young family to look after, I don't get as many words on paper as I'd like to, and reading has had to take a back seat in the last few years. I'm hoping that once I get to write full time, I can start to make inroads on my TBR list.



If you're not yet convinced to give Gray Justice a try, here's what I liked about it:
Characters: Tom Gray is grief-stricken. He lost his child, and indirectly his wife, to a serial joyrider that walked out of prison having served 8 months, only to offend again. Tom has nothing to lose in seeking revenge, but he cares about the bigger picture so is ready to risk everything to create a justice system that the people of Britain believe in. He is now the law breaker but you can't help but see him as the hero. He breaks the rules to put things right, to improve the way career criminals are punished. Alan McDermott has created a character that we can all identify with – you know he's doing the 'wrong' thing but you root for him all the same wondering whether you would have the nerve to take a stand if you had faced the same struggles. Tom has a cause, a focus and a decisiveness that makes him very believable. We know who he is, we understand his motivations and we care what happens to him. It is hard to put the book down until you find out.
A key scene: Usually I'm drawn to key action scenes but the power of this book is in the emotions it stirs up inside the reader. Tom's first address to the nation is enthralling. You can picture yourself watching it in real life, nodding along to issues discussed but wondering whether these extreme measures are really the right way to go.
The "No, don't do that" scene: Sally, an Intelligence Analyst for the Security Service, takes it upon herself to carry out surveillance on a suspected terrorist, on her OWN. You're there with her all the way hoping she will turn back. As the tension mounts, you know it will not end well.
Overall: The storyline is so current, relevant and thought-provoking that this book should not be missed. It deals with issues we hear about every day on the news and it makes you wonder whether there is a better way. It is exciting from start to finish and shocks you about one third of the way in as a sub-plot is introduced that ratchets up the suspense level. The descriptions of how Tom had readied his fortress and developed his plan were interesting and nicely drip fed over the course of the book. The minor characters were all well developed – just enough to understand them but not too much to be drawn out. Overall the plot was well thought out and flowed steadily, the tension was non-stop and the ending, wow – what a turn up. You will have no choice but to read the sequel. Good job you can win a copy by entering above!

If you would like to read about Tom's heroics in "Gray Justice", buy your copy TODAY from Amazon.

Connect with Alan McDermott on Facebook or Twitter

Website: http://jambalian.blogspot.com