In Her Shadow – A Killer Thriller Review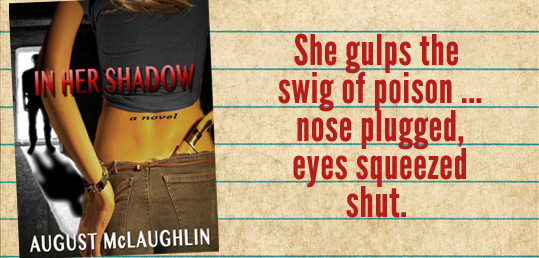 "A darkly haunting psychological thriller"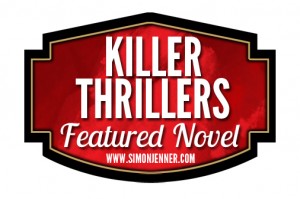 Killer Thriller Features offer you more than just another review.
Learn more about the main character, glimpse into the life of the author and enjoy a 'special feature' for thrillers I have read and personally recommend.

It looks like her chances of a normal life are non-existent. She is locked in a basement and her health is failing. She is lost and alone, and time is running out.
Her captor is perverse and sadistic, and now he has another woman in his sights, Claire. Claire has something he needs, and he'll stop at nothing to obtain it.
Claire feels someone watching her every move as she searches for answers to her family's sordid past. Every step she takes brings her closer to the truth and to danger for herself and her loved ones.
In Her Shadow follows the parallel stories of these two women as the psychopath draws them into his twisted web of misery. Who are they and what is their connection?
Buy NOW @ Amazon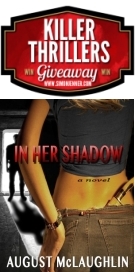 A Killer Thriller Giveaway – Now Closed
I am giving away an e-copy of In Her Shadow to two lucky thriller fans (chosen at random) who sign up to my Killer Thrillers Newsletter between the date of this post and the closing date of May 17, 2013.
Congratulations to Yvette and Chloe on winning this Killer Thrillers giveaway.
The Killer Thrillers Newsletter is FREE and will include exclusive news, deals and giveaways on great thrillers that I personally recommend.
Just enter your email address below and click "Enter" to be in with a chance to win.
Two winners will each receive an e-copy of In Her Shadow (valued at $3.95) as a gift via Amazon. Read the complete prize draw terms and conditions at: http://simonjenner.com/prize-draw-terms-conditions/.

Claire Fiksen is the woman pursued by a psychopath in In Her Shadow by August McLaughlin.
Claire,
What one thing do you wish you'd done differently during In Her Shadow?
Great question. August sure led me through the ringer! I tend to steer clear of regret, and focus more on gratitude and forgiveness. That said, if I could gain the same positives from all that happened without any of my loved ones getting hurt, I'd take it.
What one thing do you have in common with August?
We both love animals, and food—regardless of our previously turbulent relationship with the latter.

August,
Which is your favorite scene from In Her Shadow?
I love the opening scene, partly for nostalgic reasons. It changed very little from draft one, and derives from personal experience. For that reason, it was cathartic—making literary lemonade from life's lemons. 😉 It's also an emotionally intense scene, which I tend to find gratifying.
What one thing do your fans not already know about you from your author bio or website? A fascinating tidbit, a guilty pleasure, a deep dark secret, an embarrassing moment …
I share an awful lot on my blog, approaching some people's view of TMI. But every gal has her secrets. 😉 Few people know that I once wrapped people in plastic for a living. More details will likely appear in my soon-to-be-written wacky jobs post.
What one indie thriller (other than your own!) would you recommend and why?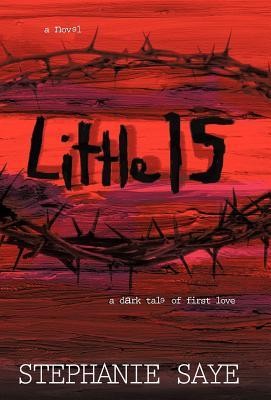 Stephanie Saye's first novel, Little 15, features a teenage girl, who ends up in a romantic relationship with her adult coach.
It's well written, but what I admire most is Saye's ability to address social and cultural issues in engaging, thought-provoking and accessible ways.
It's a brave and important story, the sort that could help save or enhance lives.



If you're not yet convinced to give In Her Shadow a try, here's what I liked about it:
It's chilling: The book starts with the unnamed woman in the basement trying to kill herself, the reasons for which you soon learn and can understand, which is unnerving in itself. With each of her scenes, you glimpse into her helpless existence, it is intense, you live it with her and you have to keep turning the pages to see what happens to her. The tension builds as she develops a plan to fight back, and you will it to succeed to rescue her from her dark and horrifying reality.
The characters: You cannot help but feel for the unnamed woman but Claire is also a strong protagonist. The death of her parents at a young age, on her birthday no less, is sad in itself, but the book soon gives her other struggles to deal with. The nightmares, the eating problems, the stalking – they all build steadily into dread that becomes your own. But she stays strong and her ability to cope is inspiring. Readers really get to know Claire through her relationships with others – the events with Gramps are particularly heartbreaking, whilst those with Zola, her deaf spaniel, are touching – you should always listen to your pets! I would like to have known more about the story of Claire's mum as well as the character of the baddie before he became such a sicko.
A great scene: The first time the two women meet is a key scene. The whole book builds up to this point and does not let you down. It is beautiful and horrific all at the same time but the women still have a fight on their hands.
Overall: In Her Shadow is a darkly haunting psychological thriller. It has an original plot, combining eating disorders with mystery and plenty of thrills. The suspense builds from the first paragraph and never lets you go. The pacing is excellent with the switching between each woman's point of view and plot points are artfully released over the course of the book. It is a creepy page turner with well-drawn characters and plenty of intrigue. It will capture your imagination from the first page and you will have to keep reading to find out what happens, however unpleasant the journey becomes.

If you would like to read about Claire in "In Her Shadow", buy your copy TODAY from Amazon.
Connect with August McLaughlin on Facebook or Twitter
Website: http://www.augustmclaughlin.com/