Stealing Power – A Killer Thriller Review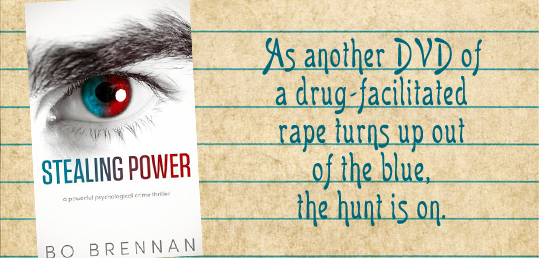 "A character-driven thriller packed with mystery"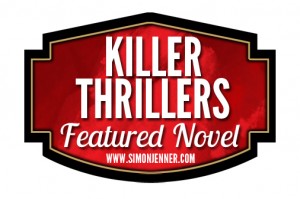 Killer Thriller Features offer you more than just another review.
Learn more about the main character, glimpse into the life of the author and enjoy a 'special feature' for thrillers I have read and personally recommend.

DVDs featuring drug-facilitated rapes have been arriving in the post and taunting DCI Colt for three years.
The latest one puts the scene of the crime in his home town of Winchester – the last place on earth he wants to be.
Assigned her first lead case, gutsy local detective India Kane is not best pleased when Colt turns up, takes over the case and starts stomping around in her personal life.
But as Colt and Kane close in on the serial rapist, his terrifying attacks intensify and the hunters become the hunted.
Buy NOW @ Amazon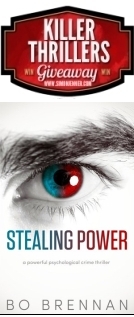 A Killer Thriller Giveaway – Now Closed
I am giving away an e-copy of Stealing Power to the first five lucky thriller fans who sign up to my Killer Thrillers Newsletter after the date of this post.
Congratulations to Kathy, Elizabeth, Danielle, Ed and Les on winning this Killer Thrillers giveaway.
The Killer Thrillers Newsletter is FREE and will include exclusive news, deals and giveaways on great thrillers that I personally recommend.
Just enter your email address below and click "Enter" to be in with a chance to win.
Five winners will each receive an e-copy of Stealing Power (valued at $0.99) as a gift via Amazon. The 'first' five winners will be determined by the time and date of subscription as shown by MailChimp.

Please welcome AJ Colt and India Kane, the police offers tormented by a serial rapist in Stealing Power.
Detectives,
What one thing do you wish you'd done differently during "Stealing Power"?
India shrugs. "Nothing."
Colt jerks his head and stares at her. "You can't be serious?"
India frowns. "I wouldn't do anything different. Would you?"
"Hell yeah," Colt says cracking his knuckles. "I think about it all the time."
"You think too much."
"You don't think enough." Colt crosses his arms and leans back in his chair.
India rolls her eyes. "So, what would you have done differently then, Big Man?"
"For starters, I'd have got my head out my arse a whole lot sooner." Colt drops his eyes to the floor and scrubs a hand over his head.
"Yeah, well, you can be forgiven for that. I seem to remember there were a few other heads rammed up there alongside it at the time."
Colt lets out a long sigh and glances up at her. "If I'd have listened, things might've turned out different in the end."
"You don't like the end? I like the end."
Colt grins. "I'd like it more if I could tweak it a little."
What one thing do you have in common with Bo?
"For India – that's easy. They both like to hide away."
India tuts and rolls her eyes. "We can't all love the limelight like you, Big Head. Bo and I like to be left alone. There's nothing wrong with that."
"I didn't say there was. Bo's got a big heart and strives to do the right thing, that's the main thing we have in common. Neither of us is easily manipulated or swayed from our core beliefs. We don't always make the right choices, but they are the right choices for the circumstances at the time."
"Bo and I have that last bit in common too," India says.
Colt raises his brows. "You do?"
"Sure. It's called living without regret."


Bo,
Which is your favorite scene from "Stealing Power"?
One? Seriously Simon, just the one? If I keep it brief can I stretch it a little? I think the scene in the shower between Colt and India would have to be 'the one.' It's a bittersweet moment where we get to see them both at their absolute most vulnerable, suffering together at the lowest possible ebb. Sharing a life changing experience alters people, and not necessarily for the better. On a different level, I love the scene where Colt and Sangrin are having an early morning kick-a-bout. We learn so much more about the characters and their true colours and motivations. Their boyish banter gives us good insight into India Kane, and she's not even physically present in the scene.
What one thing do your fans not already know about you from your author bio, website or numerous interviews? A fascinating tidbit, a guilty pleasure, a deep dark secret, an embarrassing moment …
I'll plump for the guilty pleasure…which is also a deep dark secret, and equally embarrassing to admit! I am a huge fan of reality show Big Brother. I am officially a Big Brother addict. If there was a BB Anonymous group meeting in my neighbourhood – I'm ashamed to say I'd be enrolling in it. I have always been absolutely fascinated by people, and I was instantly gripped from the moment it first hit our screens. Today it's morphed into a completely different show altogether. People know what to expect now and enter the fish bowl with a game plan to win. But to me, it's still a social experiment, and provides a real insight into the human condition. It's the ultimate people watching experience. And I do love a good 'ole people watch!

What one indie thriller (other than your own!) would you recommend and why?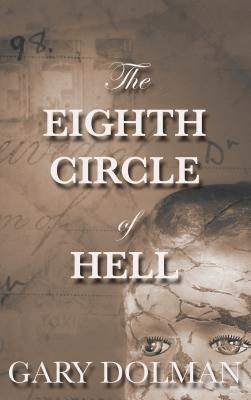 Ouch, that's harsh! There are literally thousands – probably millions – of fantastic indie thrillers out there. And I'm an avid reader. I write with a social conscience and I seek that same trait in what I read. I recently finished the beautifully crafted 'The Eighth Circle of Hell' by Gary Dolman. It's based around the defloration mania of the 19th century, a time when child abuse and exploitation was not just rife, but socially acceptable in certain circles. It chips away at the thin veneer of respectability to expose the grim reality of Victorian Britain – a truly brutal time, where children were expendable commodities at the mercy and perversion of the elite. To my mind, not much has changed. If you're not over sensitive, and like a large dose of historical reality with your thrillers – you'll find it in 'The Eighth Circle of Hell.'
Thank you all for taking the time to join me today. I'm looking forward to reading about your next case soon.


If you're not yet convinced to give Stealing Power a try, here's what I liked about it:
It is more than just a mystery thriller: When I started reading this book, I was expecting the focus to be on the rapist, his crimes and the ramping up of the investigation to find him. As such, I initially thought there were too many pages given over to following the interactions of the police officers. But as I got more into the characters, I realised that this was actually what the book was all about and indeed a key strength. Yes, this is a thriller about a serial rapist but it is also an intriguing drama about two families, their secrets and their interrelationships. There is layer upon layer of mystery involving each key character cleverly interlaced with the main case, the intrigue of which also builds throughout the book. You come to realise that you have met the bad guy, but you are never quite sure who he is.
India Kane's character: India Kane is a feisty, kick-arse detective, who is obsessively private and prefers her own company to anyone else's. She doesn't bother anybody and doesn't take kindly to those who don't repay the favour, so when Colt takes a shine to her, things get messy. She is as far from a people person as a police officer could get but she is as intriguing as hell. We learn a lot about her over the course of the book – her history, her personal demons, her ways of coping – but I wanted more for her – I wanted her to open up and let Colt in.
The interesting range of characters: There are plenty of characters to get your head around, but these were my favourites: Colt is New Scotland Yard's golden boy, but he has not let this go to his head so is still a likeable character. Despite being a tough detective, he has a soft side and his heart is in the right place. However, it was a bit surprising that he fell for India so quickly. Gray is India's protector so you can't help but root for him and Lee, the sleazeball detective, adds some seedy humour to the occasion. The only character I wish I'd learned more about was the bad guy. Some more insight into his thoughts would have helped answer the 'why' behind the main case.
Overall: Stealing Power is an action-packed, mystery-packed story that not only solves the case of a serial rapist, but also drags you into the lives and mysterious pasts of Kane and Colt. There were plenty of could not put it down parts, such as the opening scene – how terrifying – and the one where India goes for the sandwiches. I lived that along with Colt. Why was she taking so long? It had plenty of interesting layers and the plot developed smoothly. If you want a good mystery thriller where you can invest in the characters, give it a try.

If you would like to read about Colt and Kane's exploits in "Stealing Power", buy your copy TODAY from Amazon.
Connect with Bo Brennan on Goodreads or Twitter
Website: http://bobrennan.wordpress.com/