The Story Of My Life In 250 Words
The Fun Version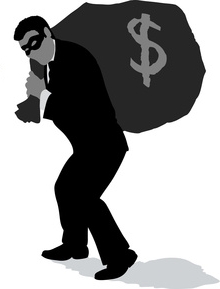 I was born in 1962 in the North of England and my childhood up until the age of eight was spent being dragged from one town to another as my dad moved from one job to the next. I was told this was due to his job, as being a civil engineer, he needed to go where the projects were located, but I reckoned he was a bank robber and that's what I told my friends every time we moved.
When I was eight I was sent to boarding school as this time my dad had to leave the country for work – I think the police were on to him. Boarding school made me into the man I am today: a neurotic sociopath who has to write for a living because I'm not fit for society.
I started my working life in construction as a contracts assistant – it basically meant making tea and ordering cranes and concrete. I can't have been very good at it as the industry went into recession soon after, although no one has directly accused me of any wrong doing.
Keen for a more glamorous lifestyle, I was lured into the world of accounting where my wit and humour would be more at home – yeah, right. Thirty or so years later, used up and worn out, I turned my back on the profession and searched for a simplistic life where money wasn't important and I could see more of my wonderful family. Now, as a self-published author, I am far poorer and happier than I could ever have imagined.
The More Sensible Version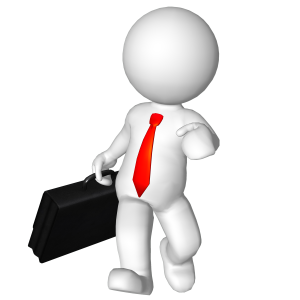 I was born in 1962 in Brigg, a small town in Lincolnshire, East Yorkshire. I don't recall anything until the age of four and then my only memory is of living in a big house in Edinburgh which had a massive rhubarb patch in an otherwise unkempt garden. Oh yes and I had a stuffed donkey on wheels called Neddy. My mum had to separate him from his pull-along trolley so I could have him in bed with me.
By the age of six we had moved to Salford and then Wigan before my father (a civil engineer) took up a post in Bahrain and whisked us off to the Middle East.
Two years later, my brother and I were sent to boarding school in the North of England where I remained until commencing work in the construction industry in 1979 – a poor move as the industry soon went into rapid decline. After redundancy struck me, I was lured into the glamorous world of accountancy.
Without a clear plan or path I eventually qualified as an accountant and enjoyed the fame and notoriety that only the accountancy profession can provide. Thirty or so years later it hit me that perhaps there was more to life than money and so I became an author, a sure fire way to ensure that any savings would be rapidly depleted. Now at the ripe old age of 50, I am a full time author, husband and father. I am poorer and happier than I have ever been. So please go and buy one of my books – see them over there, on the right hand side!