News
I'm Writing …
'Ethan Justice: Guilty (#4)' (Working Title) Progress
Keep up as I write it "LIVE" as part of my Fan-Only Content
Are you a fan? Then read it
HERE
.
Also catch up with Ethan and Savannah's training (#3.5)
HERE
.
'The Evolved' Is Finished!
Due to be published on 31st January 2015, this is a new genre for me - YA/Sci-Fi/Action Adventure.
Imagine you are a 17-year-old boy.
A boy whose memory and backbone were stolen seven years ago in a hit and run accident.
A boy who can't cope ... with anything.
A boy whose only friends are now pushing him to take an impossible leap of faith.
Now imagine the last seven years were a lie and you have the power to do almost anything.
Good or bad.
What would you do?
'Lethal Solution' (Working Title) Progress
3,000 words written.
This is the start of a completely new action thriller series about a man who has fallen on hard times in the current financial crisis. He gets recruited as an assassin to pay the bills. But all is not as it seems!
News
Ethan Justice: Origins (#1)
Currently
FREE
at most ebook retailers.
Grab your copy NOW.
Amazon *
-
All
Barnes & Noble
-
US
or
UK
Apple/iTunes
-
US
or
UK
Kobo
-
US
or
UK
Sony
-
US
*
Amazon
price books FREE only at their discretion, so I'm afraid it's out of my control. If "Origins" is not FREE when you look, please
contact me
or download from
Smashwords
to obtain your FREE Kindle/MOBI file.
Accolades
Featured in the
Top Rated
Amazon.com list for 'International Mystery & Crime' Kindle books.
New Reviews for Ethan Justice: Origins
"This book grabs you by the throat and doesn't let go ..." ~
Scott Matthews, Author
"I was very pleasantly reminded of the old noir tales. Action, drama, and romance well seasoned with sarcastic humor ... the antagonist, 'He's too twisted for color TV!'" ~
Jim Wright, Author
"Simon Jenner has struck literary Gold with his debut novel ..." ~
I Wanna Be Adored
"What a great thriller to ignore the housework with!!" ~
Reenie's Book Blog
"I got this book yesterday and literally couldn't put it down." ~
S. Curran via Goodreads
"... as good as the Jack Reacher, Alex Cross's of the literary world." ~
L. Pilcher via Goodreads
Ethan Justice: Origins WON An Award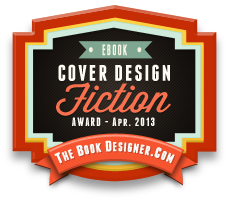 Product Links
Unless otherwise labeled, all product links will take you to Amazon.